Have you ever went to a project site and wondered which documents were currently worked on?
Discovering trending and relevant content with Office Graph
The recently released Office Graph helps us discover new relevant content. Office Graph keeps track of what users do in Office 365 and using this information it connects the information from the different silos together building a graph of relationships. Office Delve is an experience built on top of the Office Graph that allows us to actually see what's stored in the Office Graph. Taking into account who we are, what we are working on and with whom we are working, Office Delve is showing us relevant information from the Office Graph.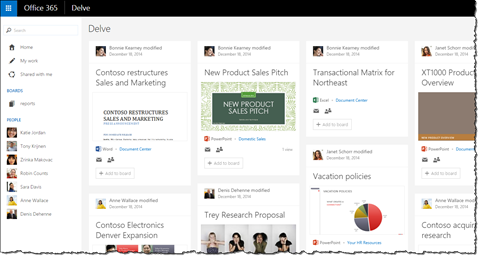 The great thing about Delve is that it allows us to discover relevant content no matter where it's stored. This is invaluable because it allows us to find out about new content that we wouldn't know about otherwise. But what if all you want to know is what documents are trending in a specific project or department site?
Discover content trending in a site with Mavention Trending in this site
Mavention Trending in this site is a free SharePoint-hosted App for SharePoint that shows you the five most popular documents in the site where it's installed.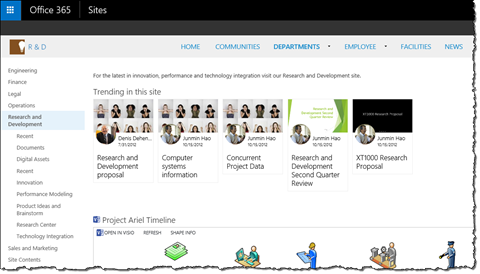 After installing the app in your site, the Trending in this site app part is added to the Web Part Gallery. After adding it to a page, the app will automatically display the five most trending documents in that specific site.
Tip: for the best experience, set the App Part's Chrome Type to Title Only.
The Mavention Trending in this site app is very useful if you're looking for a solution to integrate Office Graph and Delve with your existing portal. By adding it to your project or department sites you will help your users see the most relevant content at a glance.
Mavention Trending in this site has been designed to integrate with existing portals. To take into account limited screen estate it combines the rich document visualizations known from Delve with mini-cards showing only the most important information such as who modified the particular document and when. Clicking on the specific card allows you to quickly open the document.
Start using it now
Add the free Mavention Trending in this site App for SharePoint from the Office Store to your portal.