Using Delve is a great way to discover what's happening around you in your organization. Being able to access it easily from everywhere will make it easier for you to use Delve.
Office Delve
Microsoft recently released Office Delve – a new rich and powerful experience for searching and discovering content in Office 365. Powered by Office Graph Delve finds content relevant for you: whether you are looking for something specific or are just curious about what is happening in your organization.
Opening Office Delve
If you are in the web experience of Office 365 you can easily access Delve from the suite bar.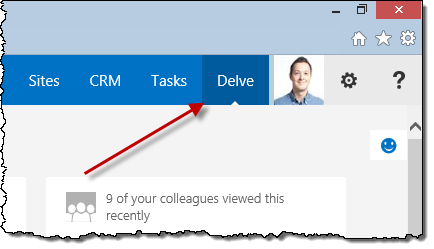 But what if you are working in some other app? How would you open Delve easily from there?
Pinning Delve to the Windows Start screen
If you're working with Windows 8.1 you can go to Delve straight from your Start screen with a single mouse click. All you need to is to pin it to your Start screen.
To pin Delve to your Start screen start with opening Delve in Internet Explorer.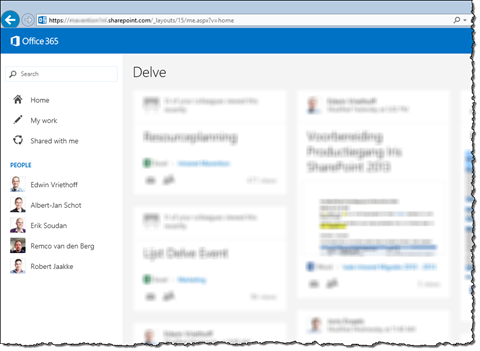 Next, press the left Alt key on the keyboard and from the Tools menu choose the Add site to Apps option.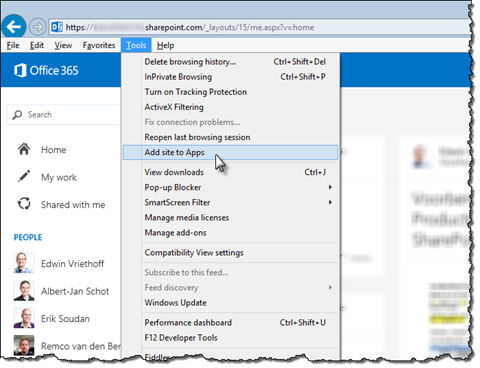 This will add Delve to your apps in Windows. Next go to the Start screen. Here you should see a notification about a new app installed. If you scroll down to the overview of all apps, you should see Delve right under the letter D.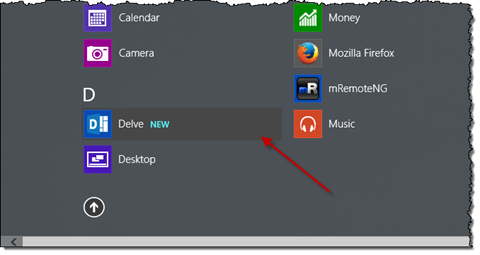 The last thing left for you to do is to right click on the Delve icon and from the context menu choose the Pin to Start option.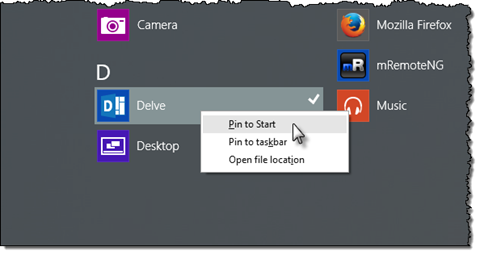 From now on you can access Delve right from your Start screen with a single mouse click.