When upgrading your SharePoint 2010 environment to a Service Pack or a Cumulative Update there is a chance that the update process fails. Although the error message contains a link to a log file it is of a little help leaving you without a single clue what went wrong. There is however one more place where you can take a look to know exactly what caused the upgrade process to fail.
Products Configuration Wizard diagnostic log is not really helpful
Every time you upgrade your SharePoint environment you have to finalize the process by running the Products Configuration Wizard. This ensures that all components have been upgraded. Unfortunately, as the upgrade process is quite complex, there is a chance that the Products Configuration Wizard might fail leaving you with an error message similar to the following: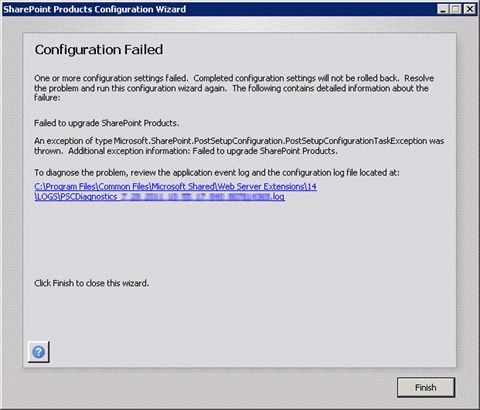 The odds of a failure during the upgrade process are even higher if it's a developer machine that you are upgrading.
Although at the bottom of the error message there is a link to the log file, it is of little help. While you will find in it a few lines related to the error, which are designated with the ERR code, none of them will tell you why the wizard failed exactly.

The thing that does help
There is however one more place that is much more helpful in terms of troubleshooting a faulty upgrade process. If you navigate to the location where your SharePoint logs are stored (by default C:\Program Files\Common Files\Microsoft Shared\Web Server Extensions\14\LOGS) you will see a number of log files including the one mentioned in the Products Configuration Wizard error message. Right below it, you should see an Upgrade*-error.log file.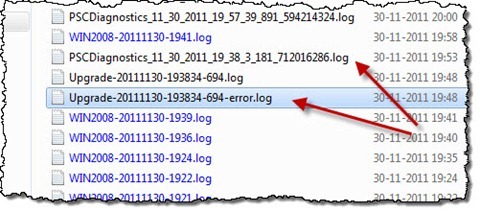 This file contains the exact reasons why the upgrade process failed.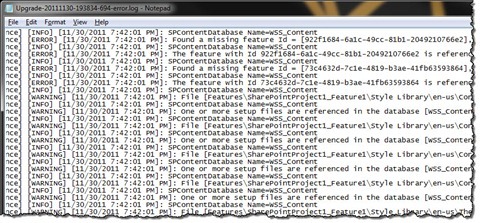 With that information you are one step closer to fixing your farm upgrade process.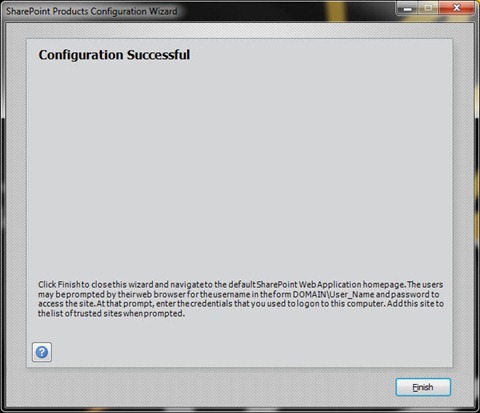 Summary
Upgrading SharePoint environment is a complex process. Troubleshooting a failed upgrade process can be difficult considering the variety of components involved in it. Using the upgrade error log can help you find the reasons of the failure and get you one step closer to fixing it.